20 Days Aesthetic Facial Specialist Course Package 10% Discount
This Aesthetic Facial Specialist Course will give you all the theoretical and practical skills required to become a Professional Aesthetic Facial Specialist.
Price $2,380.00
Course Dates 
Start Date October 3rd 2022   End Date November 11th 2022
Start Date November 14th 2022 End Date December 30th 2022
Start Date January 9th 2023 End date February 17th 2023
Schedule: Monday to Friday, 9:00am-4:00pm 
Saturday and Sunday time to enjoy all the splendors  Bali has to offer
"The island of the Gods"  
Package Details
Please click the link for each course below for more details









Who is it for:  Students aiming to become a professional Aesthetic Facial Specialists Professional Spa therapists wanting to add to their portfolio of skills and adding CPD hours (Continued Professional Development) Novice Students wanting to learn new skills. No previous experience necessary.
Coffee, tea or water
Training Manual
Clients for your practical sessions
All products and equipment required
Bali BISA Certificate
Not included:
Accommodation in Bali – please contact us for recommendation
Read more about Aesthetic Facial
Expand/Collapse this section
Thanks to modern facial skin care technology, the effects of aging on the skin caused by genetics, lifestyle, and environmental factors no longer have to be accepted as permanent. Today, there are many facial rejuvenation options to reduce wrinkles and fine lines. Also, to treat skin problems such as acne and rosacea or enhance a facial skin care regimens to achieve a look that's healthy and natural.
Cosmetic electrotherapy is a range of beauty treatments that uses low electric currents passed through the skin to produce several therapeutic effects. Examples are; muscle toning and micro-lifting of the face.

What you will learn
Expand/Collapse this section
Anatomy & Physiology of the skin
Skin diseases and disorders
Health and safety.
Client care, communication and preparation.
Client consultation for facial treatments
Facial examination and skin analysis
Contra Indications and contra – actions of facial care
Usage of different products and their benefits to different skin types
Steaming & Extraction
Selection, mixing and application of different types of face scrubs and masques
Full facial massage routine to include Face, neck shoulder and chest massage
Contraindications and contra-actions of facial electrical treatments.
An understanding of electricity and how it works with the equipment being used for facial treatments.
Galvanic
Neuromuscular electrical stimulation (NMES) (also known as Faradic treatment)
Micro-current electrical neuromuscular stimulation (MENS)
High frequency
Aftercare

CONGRATULATIONS
In just fifteen days anyone can become an expert Facials Specialist 
Do you want to become an internationally recognized Cosmetic Electrotherapy Facial Specialist?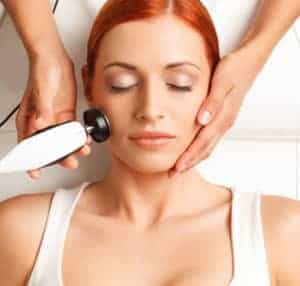 Learn more about our internationally recognized ITEC courses here