10 Days Facial Specialist Package 10% Discount
This Facial Specialist course combines facials for both Men & Women. Yes there are substantial differences!  Check out the  fantastic discount when both courses are taken together.
Price  $1170.  
Course Dates
Start Date October 3rd 2022   End Date October 14th 2022
Start Date November 7th 2022 End date November 18th 2022
Start Date January 9th 2023 End date FJanuary20th 2023
Schedule: Monday to Friday, 9:00am-4:00pm 
Saturday and Sunday time to enjoy all the splendours' Bali has to offer
"The island of the Gods"  
Package Details
Please click the link for each course below for more details







Who is it for:
Students aiming to becoming professional Facial Specialists. Novice Students wanting to learn for fun. Professional Spa therapists wanting to add to their portfolio of skills and adding CPD hours (Continued Professional Development) No previous experience necessary.
Price includes:
Coffee, tea or water
Training Manual
Clients for your practical sessions
All products and equipment required
Bali BISA Certificate
Not included:
Accommodation in Bali – please contact us for recommendation
Read more about Skin Care Specialists
Expand/Collapse this section
The Aesthetic industry is an exciting and profitable market. Would you like to change careers? Or add a new modality to your portfolio. If you have a passion for skin and you love seeing instant results to help people feel good about themselves,
then this is the facial course for you!
Thanks to modern facial skin care technology, the effects of aging on the skin caused by genetics, lifestyle, stress no longer have to be accepted as permanent. A facial can also help with many problems such as reducing wrinkles, fine lines, skin problems such as acne and rosacea, blackheads, and other skin impurities, shaving, and environmental factors. Having a quality and professional facial treatment done, whether routinely or on a more infrequent basis, will refresh the skin, leaving it feeling refreshed and looking younger than you would have thought possible.  It takes a specialist with thorough training to establish a strong reputation and retain customer loyalty.  The Bali International Spa Academy known as Bali BISA is recognized globally for its professional training in a warm, friendly atmosphere.  You will have many chances to practice on our models to refine your techniques
Skin Care Specialists are trained in skin wellness, helping their clients balance oil and moisture content and achieve a healthy, youthful complexion. As well as various facial treatments they are also skilled in managing conditions such as acne, rosacea, eczema, and dry skin, to name just a few. Let's not forget skin care treatments are wonderfully relaxing and rejuvenating
Do you want to become an internationally recognized Cosmetic Electrotherapy Facial Specialist?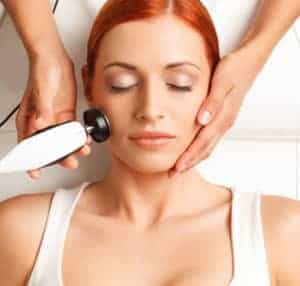 Learn more about our internationally recognized ITEC courses here