Popular Courses Starting Soon
---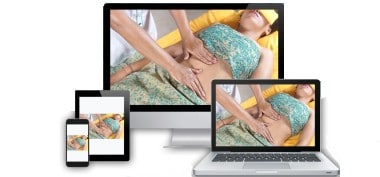 NEW! Online Instructional Massage Videos
Learn massage as it is taught in our academy with over 20 hours of content available on our exciting new video streaming platform
---
SHOP NOW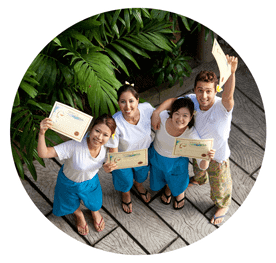 Award Winning Spa, Massage, Aesthetics & Wellness School
The Bali International Spa Academy known as BISA is highly regarded globally as one of Asia's premier spa, massage, aesthetics and wellness training institutes. Prestigious acknowledgement from industry peers includes CIBTAC Centre of the Year 2015 and Finalist 2014, CIBTAC Tutor of the Year 2015 Finalist, CIBTAC Student of the Year 2014 and 2015, and numerous awards from Indonesian educational organizations.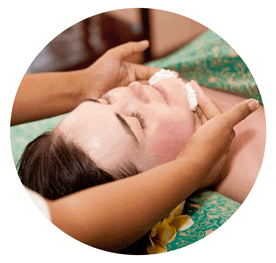 Inspiring Educational Alternatives and Career Possibilities
From fun day courses to starting a career or professionals expanding their skill portfolio, there are over 50 BISA Courses, CIBTAC, BISA CIBTAC Endorsed and VTCT courses from 1 to 90 days. With a huge shortage of Spa Management, learning managerial skills with Founder and veteran of 40 years, Penny Ellis, will take your career to the next level. All courses can be tailored to suit personal objectives.
.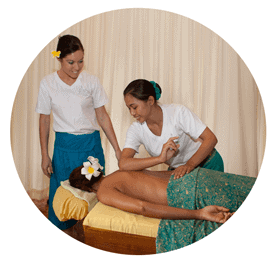 Master The Art of Wellness
and Cultural Awareness
The location in the coastal tourism community of Sanur allows students to experience Bali's deep spirituality and cultural rituals, as well as participate in varied outdoor activities. With strong demand for professionally trained spa therapists, BISA attracts students from around the world.  Given rising consumer demand for wellness treatments, BISA continually adds wellness-focused modalities and workshops.
.
LET'S GET STARTED
What are you waiting for? Your spa training experience awaits you right here in beautiful Bali. Please fill out this simple form so that we can get in touch with you with complete information.