CIBTAC Endorsed – Shiatsu Program Course
$3,610.00
The CIBTAC Shiatsu program at Bali BISA has been endorsed by CIBTAC due to its excellent training standards, so qualifications are recognized globally.
Shiatsu is one of the most fascinating wellness treatments.  Although its roots are in ancient Japan, it has seen a reemergence in today's spa and wellness facilities.  The program at the Bali International Spa Academy and massage institute teaches both forms of Shiatsu.
An A-shiatsu therapist uses overhead bars to alternate the pressure on a customer's back with their barefeet.  Shiatsu involves diagnosis and therapy as the practitioners use their palms and fingers to detect differences in temperature and stiffness which are indicators of the body's condition. Depending on the assessment, the appropriate pressure is applied to key points.
Balinese trainers at Bali BISA are well-suited to teaching these massage methods as they themselves intimately understand the power of touch which is why they are so well sought after worldwide.
There is also a five day Bali BISA A-Shiatsu course and a 10 day Bali BISA Shiatsu course.
Anatomy & Physiology, and Health and Safety are prerequisites for all Endorsed Courses.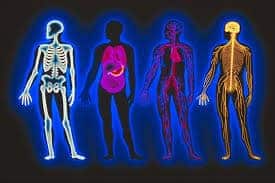 YOU CAN CHOOSE EITHER: 
CIBTAC Anatomy & Physiology 
Duration: 10 days | Fees: US 1,360
VTCT Award in Anatomy and Physiology 
Duration: 7 days | Fees: US 870
VTCT Certificate in Anatomy, Physiology and Pathology for Complementary Therapies
Duration: 10 days | Fees: US 1,268
---
E-Learning: $1,350 Buy Now
| | |
| --- | --- |
| 10 hours face time with your dedicated Tutor | Practical |
| Anatomy & Physiology You can choose VTCT or CIBTAC | Home Study |
| Health & Safety | Home Study |
| Power Point presentation. | Home Study |
| Quizzes | Home Study |
| Multiple-choice theory exam. | Home Study |
| Test papers | Home Study |
---
Blended: $1,700 Send Enquiry
| | |
| --- | --- |
| Practical  In School 10 days | In School |
| Anatomy & Physiology You can choose VTCT or CIBTAC | Home Study |
| Health & Safety | Home Study |
| Power Point presentation. | Home Study |
| Quizzes | Home Study |
| Multiple-choice theory exam. | Home Study |
| Test papers | Home Study |