How do you maximise spa and salon business with social and digital marketing?  Many owners and managers fail to effectively utilize these productive resources due to lack of knowledge and appreciation.  So what are the best ways you can learn how to harness their power?
Before we talk about resources, let's explain the key differences between the two;
What is Digital Marketing?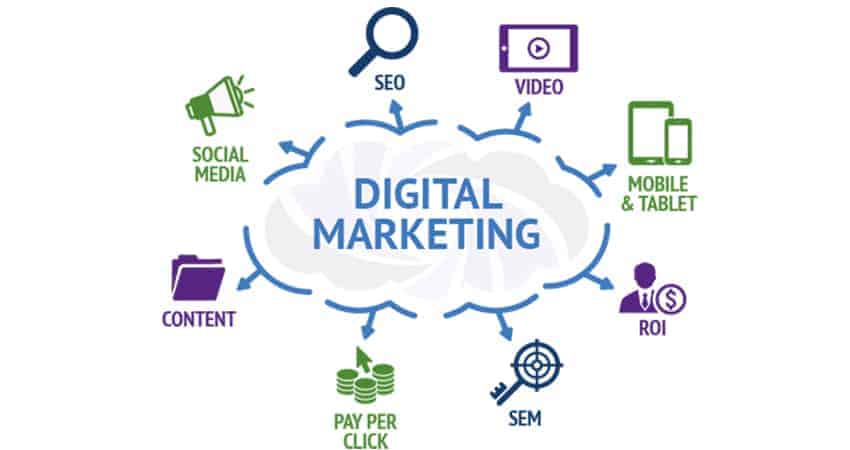 In simplest terms, digital marketing is the process of using various digital channels to reach customers and create a connection that elicits sales. It could include SEO, online advertising, email marketing, and yes, social media.
Digital marketing sometimes reaches beyond the internet as well; SMS campaigns are an example of non-internet digital marketing.
What is Social Media Marketing?
Social media marketing is a subset of digital marketing. With this approach, businesses use various social media platforms to reach their customers. Which channels are chosen largely depends on the goals and demographics of the company.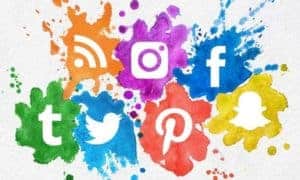 For example, many blogs-turned-business have great success with Pinterest. Pinterest reaches up to 83% of US women aged 25-54. That's a significant opportunity for businesses that target this demographic. YouTube tutorials, Facebook groups, and Instagram stories have created a sub-economy in their own right; the rise of influencers and entrepreneurs has changed the face of the world.
Social media also plays a vital role in connecting with customers. Brands with a social media presence are viewed as more "human" than those without one. With shrinking attention spans and thinning patience, customers appreciate the idea of being able to reach out to a social media page and get a quick response.
What's the Difference Between Digital Marketing and Social Media?
Here's where things get confusing for people: if social media is a form of digital marketing, what's the difference?
While both fit into your overall marketing strategy, social media is such a robust and integral focal point for marketing efforts that it's really a category of its own. Rather than picturing social media under the digital marketing umbrella, think of it as a Venn diagram with substantial overlap.
Where to Learn
There are many cheap online courses out there, but how effective are they?  These tend to be very generic in order to cover a wide array of subjects with not a lot of detail. If you are a complete novice these are useful but won't give you the information you need if you want to sharpen up on a specific skill.  However, if you're a total beginner about  marketing your business online, there might be some benefits to taking a broad-minded approach to learning the basics.
You often don't have to pay to get ahead when it comes to online learning resources to maximize spa and salon business with social and digital marketing. There's some really informative and in-depth information that's offered on a complementary basis.
Google's Digital Garage is a great starting point for anyone looking to grow their career or business online. It offers a wide range of topics, starting from the basic fundamentals, through to more specific and advanced subjects.
Hubspot Academy is another great service that offers free courses, broken down to individual social platforms. If you're particularly focusing on upping your Instagram game, for example, there'll be a course specifically suited to this.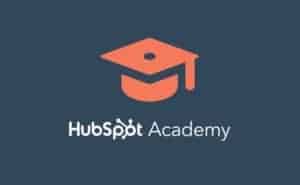 There's a wealth of individual articles and reports published regularly about ways to maximize spa and salon business with social and digital marketing.  The web as a whole to allow you to learn at your own pace.
Or have you considered a digital marketing expert?  Many agencies provide specialist content & expertise as well as support and advice.  Investing in your online presence may cost more than the online course at as low as £10, but increasing your brand awareness and engagement effectively is worth much more than that!
Social media has become a powerful revenue generating tool for businesses, yet it is changing the fabric of society in some say negative ways.  Based on 2019 searches on social media icon, Pinterest, it is predicted that there will be a surge in social media detoxes based on a 314% increase in searches.  So there is more than one way to leverage social media to your spa or salon's advantage!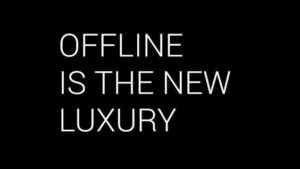 Prepared by the Marketing Team at the Bali International Spa Academy (Bali BISA) in Sanur, Bali.  Learn about spa management, including spa marketing, taught by Bali BISA Founder and Director, Penny Ellis.