15 Days CIBTAC Endorsed Spice Islands Program
 CIBTAC Endorsed  Spice Islands Program  is a couples program custom created by Bali International Spa Academy
Price: $2,200.00
Start Date October 3rd 2022   End Date October 21st 2022
Start Date November 7th 2022 End Date November  26th 2022
Start Date January 2nd 2023 End date January 20th 2023
Schedule: Monday to Friday, 9:00am-4:00pm 
Saturday and Sunday time to enjoy all the splendors  Bali has to offer
"The island of the Gods"  
Prerequisite: If you do not have this qualification, please choose one from below. 
A CIBTAC or VTCT qualification in Anatomy & Physiology NOTE: These are the e-Learning Courses.
You can choose one of the following to be studied in school:
CIBTAC Anatomy & Physiology Duration in school: 10 days | Fees: US 1,360.00
E- Learning CIBTAC Anatomy & Physiology  Fees: US 900.00
VTCT Award in Anatomy and Physiology Duration  in school: 10 days | Fees: US 1,100.00
E learning:  VTCT Award in Anatomy & PhysiologyFees: US 850.00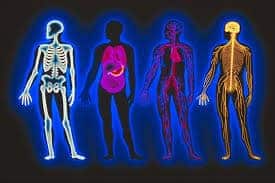 The Spice Islands Program includes;
Spice Islands Massage for Males and Females
Tropical Nut Scrub
Spice Body Wrap
Head Massage
Face Massage
Who is it for?
Anyone who wants to master the art of Massage Therapy.  No previous experience necessary.
Price includes:
Coffee, tea or water
Training Manual
Clients for your practical sessions
CIBTAC Endorsed Certificate and Bali BISA Certificate
Accommodation and Airport pick up available on request
Contact us for more information
Blended Learning: $1540.00 30% Discount
Benefits of Spice Island Spa
Expand/Collapse this section
Detoxification of the body
Regeneration of tissue, including burns, wounds and wrinkles
Anti-aging effects
Relief of chronic pain
Reduction in the symptoms of chronic fatigue syndrome and fibromyalgia
Antiseptic actions to relieve conditions such as muscle hypertonus
Reducing swelling caused by water retention
Boosting the immune system to help prevent illness and disease
Removing pathogens and toxins
Improving digestion
Aiding sleep and relaxation
Improving body shape
Supporting faster muscle recovery to aid with exercise

What you will learn
Expand/Collapse this section
Spice Foot bath for ladies and gentlemen
Spice Island Massages for ladies and gentlemen
Spice Body Scrub for a ladies ( covered with blanket)
Spice Body Wraps for gentlemen (covered with blanket)
Spice Face & Head Massage for both
Spice Bath for both
Spice Body Lotion Application for both
Health and safety
Client care, communication and preparation.
Contra Indications
Aftercare

Career paths:  Health Wellness & Medical Centers, Spa's Cruise Ships,
The CIBTAC Spice Islands program which is endorsed by CIBTAC is a couples program custom created by the Bali International Spa Academy, Massage School and Beauty Training Institute.  It incorporates the spices grown around the Indonesian archipelago, as well as its myriad regional wellness techniques. This will give spa and massage therapists a unique advantage by understanding the application of therapeutic spices.  What better place to embark on an intriguing journey of discovery than the Indonesian archipelago, the original "Spice Islands', which is so rich in history and culture.
This course is also offered as a 15 days Bali BISA course.