---
---
Team and Partners
Welcome to the Bali International Spa Academy
founded by 40+ year spa veteran, Penny Ellis.
---
---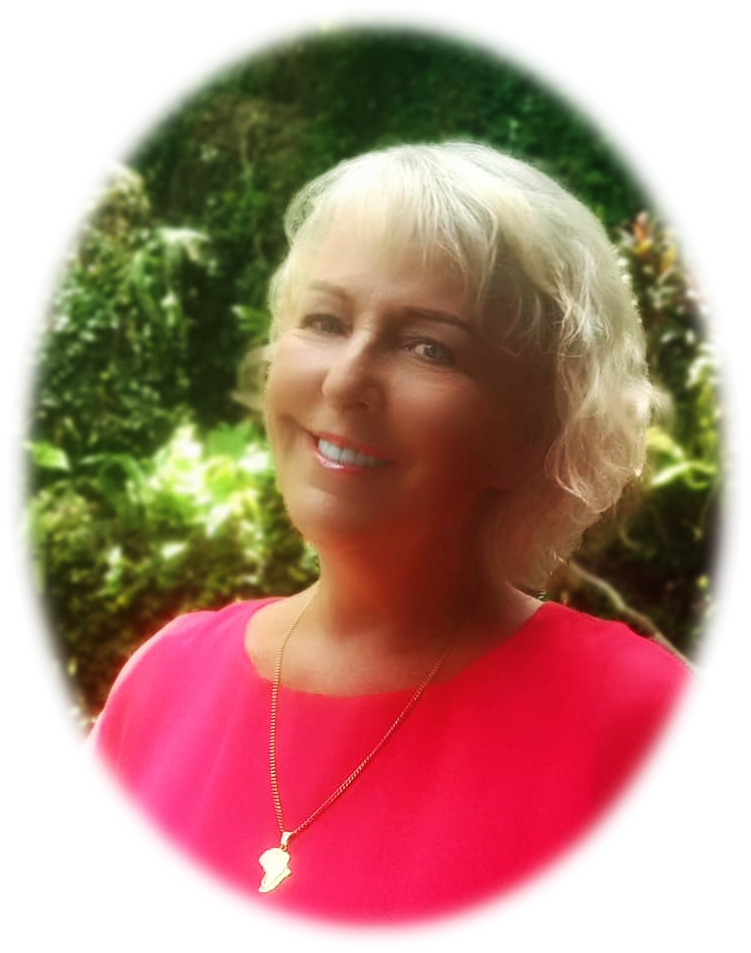 Penny Ellis
Founder Director
Bali International Spa Academy of 20 years standing was founded by Penny Ellis (a Spa and Wellness Veteran of over 40 years) Under Penny's guidance, Bali BISA is recognized as one of Asia's premier Spa Academy's. With a strong demand for Professionally Trained Spa Therapists, Bali BISA has attracted thousands of students from all over the world.  Bali BISA offers courses for everyone from fun days to International British Qualifications. CIBTAC VTCT ITEC.
Our CIBTAC Endorsed Courses are a testament to our standards of excellence recognized by CIBTAC.
Our Tutors, all Balinese, are fully qualified tutors. Our students love them for their patience, excellent teaching skills and caring nature.

Penny Ellis
Om Santhi Santhi Santhi Om
Our mission :
"To Be The best, Learn from The Best"
Bali known as "The Island of the Gods" Gives you as a student the opportunity to explore the many attractions Bali has to offer on your weekends off. Our location is in Sanur close to the Sea, Beaches, Mountains and much more.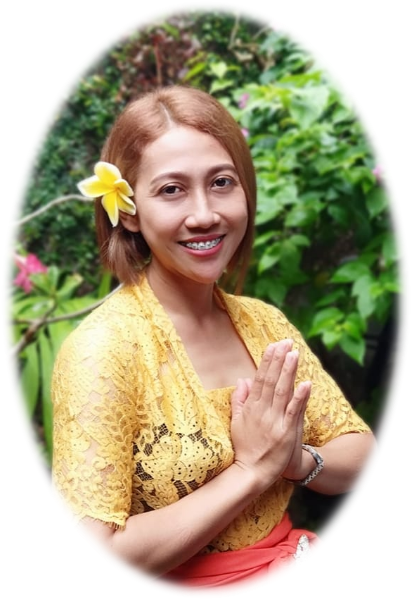 Juni
Bali BISA Training Manager
Hi… My Name is Juni
from Singaraja, North of Bali, Indonesia.
I have been working in the  Spa Industry for over 15 years. I worked overseas for 8 years, Australia & Sri Lanka.  I very much enjoyed these experiences, learning new cultures and gaining more insights into the Spa world.
I joined the Bali BISA team 2015 as a Tutor. In this time Bali Bisa put me into a strong training program. I am very proud to have had the opportunity to learn under Bali Bisa. My achievements as of today are:
CIBTAC Diplomas, CIBTAC Endorsed, VTCT Diplomas, ITEC diplomas, The VTCT Assessor qualification. I am now also the Head Training Manager for Bali BISA.  l love my job. Working with students and Tutors and seeing them develop and grow is wonderful to see.
I like to challenge myself especially regarding Spa Education which is growing rapidly in the world.I am so looking forward to seeing what my next challenge will be.

Juni
Om Santhi Santhi Santhi Om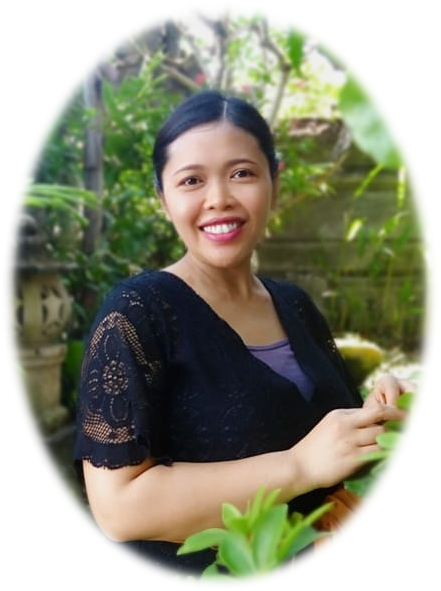 Hani
Bali BISA Tutor
Hi my name is Hani
I am from Gianyar.
I graduated from the Bali Tourism Institute Bali, and joined the Spa industry 2007.  I was really lucky to be offered jobs in the Maldives and Turkey. These were both 5* hotels & Spa. This gave me an enormous amount of experience in hospitality and Spa Operations.  Working overseas gave me insights into different cultures, clients, meeting new friends from all over the world
I joined the Bali BISA team 2018 as a tutor. My favorite courses to teach are Lymphatic Drainage Massage and all the Holistic Courses.
It's so interesting to give this treatment and teach the students. I love the benefits of the Lymphatic Drainage Massage as it is so powerful. I love to see the students faces when they start to understand what and why they are doing something for their clients. Especially when they see the benefits for themselves. Many of my students have gone to work in health & wellness facilities having completed this course.

Hani
Om Santhi Santhi Santhi Om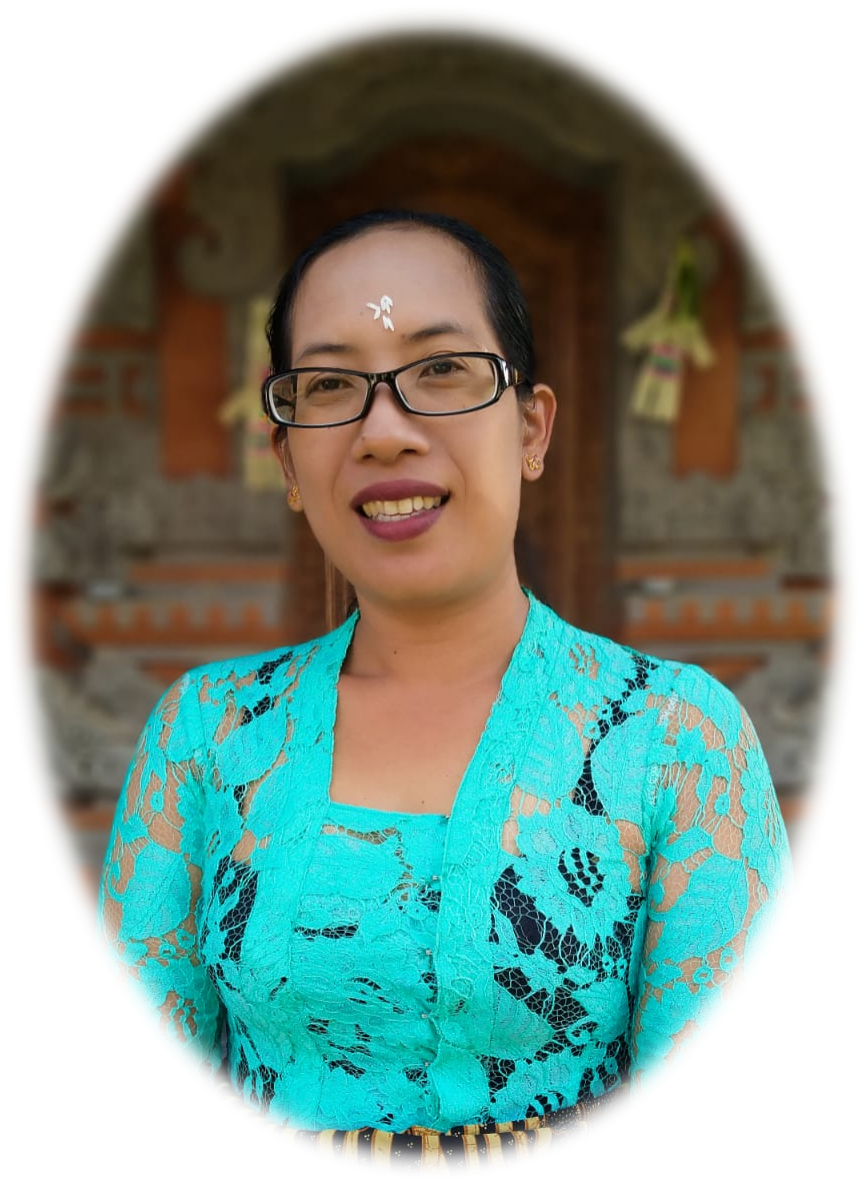 Ibu Wayan
Bali BISA Housekeeping
Ibu Wayan is from Gianyar with over 15 years professional experience in hospitality.
Ibu Wayan joined the Bali BISA team in 2011. Ibu Wayan & Ibu Made work together in harmony to ensure everything works well at Bali BISA.
I love to work in Bali BISA as I can meet many people from many countries. Meeting them can make ourselves feeling better than before

Ibu Wayan
Om Santhi Santhi Santhi Om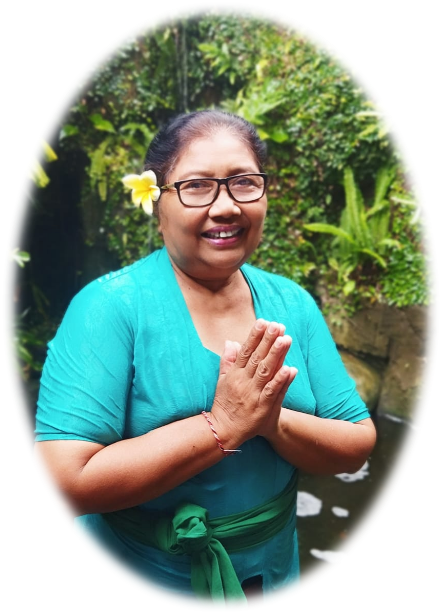 Ibu Made
Bali BISA Housekeeping
Ibu Made is from Denpasar, with over  20 years' experience in housekeeping.
Ibu Made has been with Bali BISA from pre-opening We fondly call her our queen as she not only looks after day-to-day duties. She looks after Students Tutors. Repairs of the property EVERYTHING Bali BISA needs. We all love her very much.
It's a pleasure to make everybody happy. Have a good relationship with all the team and the students is bring me joy every day.

Ibu Made
Om Santhi Santhi Santhi Om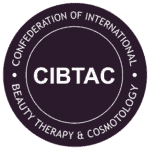 CIBTAC
The Confederation of International Beauty Therapy and Cosmetology (CIBTAC) has been producing beauty, complementary & spa therapy graduates of the highest calibre since 1977. We offer a wide range of world-class qualifications, including beauty therapy, spa, complementary and teaching, striving to maintain and develop the highest standards of excellence internationally.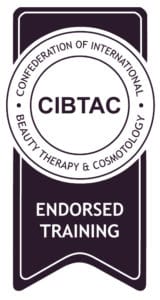 About Our Endorsed Centres
CIBTAC recognises exceptional training providers. Striving to ensure consistency and delivery of exceptional standards that both the supplier and CIBTAC aspire to. Endorsed training for candidates will assist the trainee to progress to a regulated qualification awarded by CIBTAC, utilising a unique approach to training which is deemed to be of the highest calibre available and gaining a certification for this.
CIBTAC offers a quality assured Endorsed Training programme which has been designed in direct response to industry demands to authenticate the excellent education a qualified therapist has received from training, product and equipment providers.
---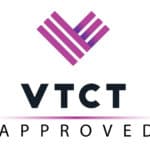 VTCT
Vocational Training Charitable Trust, is a Government-approved awarding organisation which has awarded world class qualifications since 1962 and has been at the forefront of developing the vocational system of qualifications in the United Kingdom ever since. Our full qualification package includes Hairdressing & Barbering, Beauty Therapy, Complementary Therapy, Sport, Active Health & Fitness, Hospitality, Business & Retail and Learning & Development.
---
World Massage Federation
World Massage Federation was established as to expand massage globally by organizing training sessions, educational seminars, camps and contests. Members of WMF can be any national massage federations, local massage unions, all educational  institutes as universities, colleges, schools, and all companies offering massage services, professional therapists, including all individuals who are in the massage by any theoretical or practical mean.
---
BSWA,
The Bali Spa and Wellness Association
The Bali Spa and Wellness Association (BSWA) is a non-profit organization representing Bali's spa and wellness industry. The BSWA was established in 2005 to develop and promote Bali's spa offerings through education, exchange of ideas, networking and growth initiatives.