5 Days Traditional Balinese Massage
This 5-days Balinese Massage course will give you all the theoretical and practical skills required to give this globally popular massage as a professional, or just as a treat to friends and families.
Price: $600


For flexible dates contact us at info@balibisa.com

Saturday and Sunday time to enjoy all the splendors Bali has to offer
"The Island of the Gods" 
Who is it for?
Anyone who wants to master the art of Balinese Massage. No previous experience is necessary.
Price includes:
Coffee, tea, or water
Training Manual
60+mins Balinese Massage Training Video
Clients for your practical sessions
Exams: Theory & Practical
Bali BISA Certificate
Accommodation and Airport pick up are available on request
Contact us for more information
Read more about Balinese Massage
Expand/Collapse this section
Indonesia is a country of more than 13,000 islands and over 300 ethnic groups. Massage has been practised for centuries in Indonesia and the techniques vary greatly from island to island, and village to village. It is not uncommon to see people in the villages, on the street and at home massaging each other's sore muscles.
There are recognized healers in most villages and these healers use different techniques of massage to maintain health from birth throughout the life cycle. Balinese Massage consists of a combination of different techniques from various cultures that the Balinese people have adapted over time to create their own unique massage style.
Massage oils also vary according to family and village traditions. Coconut oil is traditionally used as a base oil and is prepared in the home or purchased at a traditional market sometimes infused with pandan leaves, tropical blooms such as Cempaka (tropical magnolia) and akar wangi (vetiver).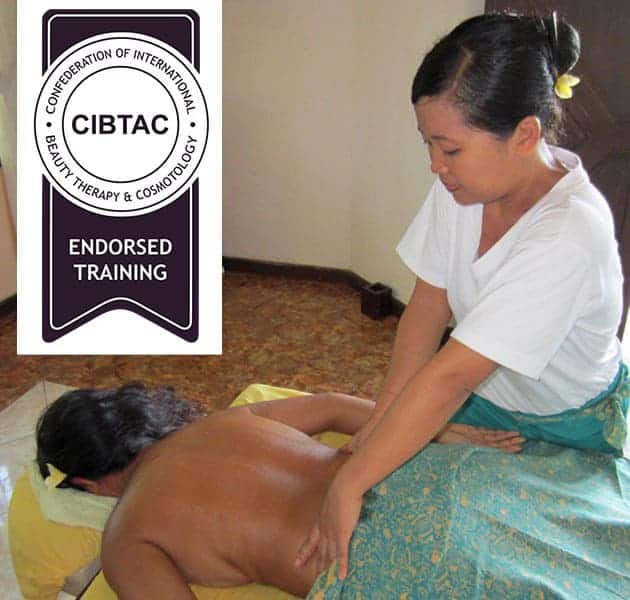 Do you want to become an internationally recognized Balinese massage therapist?
Learn more about CIBTAC Endorsed Balinese Traditional Spa Rituals