2 Days Raindrop Technique Course
Price: $750.00 with Raindrop Oil Kit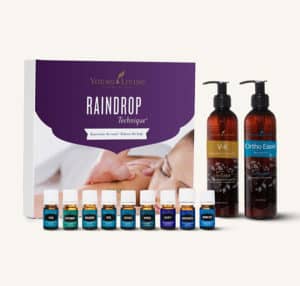 The Raindrop Method is a unique practice based on a method that has been used for centuries to rejuvenate the mind and body. Inspired by Native American traditions who inhale the scent of the surrounding conifers while observing the light from the north, Raindrop technology helps balance and harmonize the body by combining massage and special energy methods. It also includes pure essential oils to create a spiritual and peaceful atmosphere.
Our members around the world are learning this technique, developed by Young Living founder D. Gary Young, as a unique way to harmonize, rejuvenate, relax and reunite the mind and body. Find yourself a unique approach to physical and mental health.
Daily schedule (9:00am to 4:00pm)
Who is it for?
Anyone who wants to master this unique healing art.​​​ No previous experience is required.
Price includes:
private tutor
Training Manual
Use all materials and oils
60+ Minutes Balinese Massage Training Video
Clients for your hands-on courses
Bali BISA Raindrop Therapist Certification
Does not include:
Accommodation in Bali – contact us for advice
Benefits of Raindrop Technology
Expand/Collapse this Section
Balance and realign the body's energy centers
Realign the spine in a non-manipulative way
Reduce stress and anxiety
Reduce inflammation in the body
relax muscles
 Strengthen the immune system and improve blood circulation
Create a harsh environment for viruses/bacteria
Helps detoxify the body system for pain relief – A 2001 study confirms that the presence of infectious microbes near the spine can cause pain and inflammation
 Advice to clients: Do it 2-3 times a week for 1 month, if possible, it can be reduced to once a week. It is then maintained every two weeks.
Progression
Find out more about our internationally accredited CIBTAC Bali massage courses here