1 Day Introduction to Traditional Balinese Massage
A fun day learning the delights of Balinese Massage. A great experience for couples and friends to share.
Price: $180

For flexible dates contact us
Who is it for?
Anyone who wants an introduction to the art of Balinese Massage. No previous experience is necessary.
Price includes:
60+mins Balinese Massage Training Video
Clients for your practical sessions
Bali BISA Certificate
Balinese Lunch with coffee, tea or water
Daily Schedule (9 am-4 pm):
9:00 am – Start your day with Meditation and Yoga
9:30 am – Learn and practice Balinese massage techniques
12:30 pm – 1:00 pm Lunch
1:00 pm – Continue learning Balinese Massage
3:00 pm – Break time
3:15 pm – 4:00 pm Overview + Certification. Congratulations!
Do you want to become a recognized Balinese massage therapist?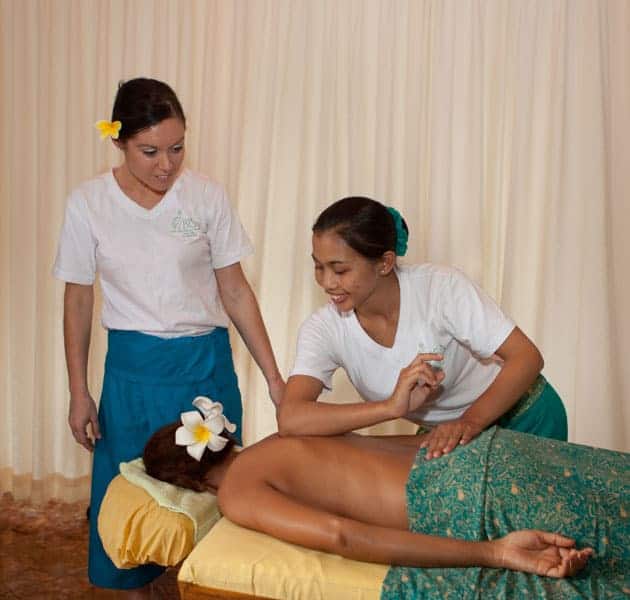 5 Days Balinese Massage
This 5-day Balinese Massage course provides theoretical and practical skills for professional or personal use.