Many aspiring beauty or spa therapists are unaware that there are online beauty therapy courses to make learning more convenient for their own individual circumstances.   Most assume that because attaining proficiency requires hands-on practice that learning must take place at a spa or beauty school or training centre,  yet innovative on-line learning organisations have incorporated the practical aspects into high-standard work placements.
One such savvy business is Open Colleges which is now Australia's largest online education provider having helped over 700,000 students earn the skills and knowledge to launch, change or take the next career step for over 100 years.  They recently accredited the Bali International Spa Academy as a partner organizations where students can carry-out all or part of their mandatory 155 hours of real-life work experience.  This combines the flexibility of learning the theoretical aspects of their online beauty therapy course to suit their family and work commitments, while applying knowledge gained online into practice in beautiful Bali.
Open Colleges Online Beauty Therapy Diploma Course Overview
A diverse range of beauty and bodywork treatments is included in the curriculum, including the following;
Application of Cosmetic Tanning Products
Hygienic Manicure and Pedicures
Application of Eyelash Extensions
Waxing
Lash and Brow Services
Relaxation and Therapeutic Massages – Aromatherapy, Warm Stone, Lymphatic and Ayurveda Indian Head
Facials and  Micro-dermabrasion
Make-up Application
You are even supplied with a state-of-the-art beauty kit!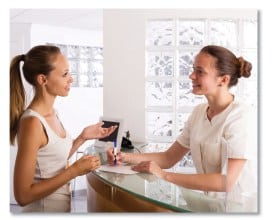 In addition, you will gain management techniques that will qualify you as a Spa or Salon Manager, a position that is in very high demand in these times of rapid industry growth.
How to Deliver Top Level Customer Service
Best Safety, Hygiene, Health and Work Practices
Financial Management
Effective Work Habits
Compliance with Organizational Requirements
Upon successful completion an Australian recognized Diploma qualification in Beauty Therapy is awarded.
Work Placement at the Bali International Spa Academy (BISA)
Students can undertake the practical aspects of their Online Beauty Therapy Diploma course at any approved establishment, however, as an educational institute themselves, BISA is well placed to provide  excellent guidance, mentoring and facilities.  And online students will be able to enjoy all that the 'Island of Gods' is so famous for while training alongside a diverse mix of students from around the world in a professional, yet fun setting.

The Bali International Spa Academy is an award-winning training centre accredited by CIBTAC, VTCT and ITEC.  It is headed by the Founder, Penny Ellis, a 30+ year spa veteran.  She has experience with online beauty therapy, spa treatments and spa management learning as they offer their own BISA courses in this manner.  The trainers are all experienced beauty and spa therapists themselves.
Learn more here.
Online Beauty Therapy Learning Tips
Despite the benefits of online learning, specifically studying at your own pace, it does require preparation, time management, self-discipline and determination.  Here are some study suggestions to help Open Colleges' Online Beauty Therapy students achieve stress-free success.
1. Create a Dedicated Study Space with Reliable Internet Access
Set aside part of your home as a comfortable, distraction-free place to study. You can even decorate with inspirational quotes and images to help you stay motivated.
Ensure you have the required technology which is all outlined in the Open Colleges' Online Beauty Therapy course outline.
Be sure to save all your assignments and work in cloud storage to avoid losing any online beauty therapy files.
2. Develop a Study Plan
You are now ready to launch into some serious studying which can seem daunting at first.  So that you maintain complete control and avoid feeling stressed, some form of a calendar is required.  It will outline all your assignment due dates and exams.  Then work backwards from there to estimate how much time it will take and so what date you will need to start.  Set aside specific times to achieve each milestone along your journey.  Turn off all other devices and close unnecessary sites, such as social networking channels.
If you feel you need to integrate some personal time into your study time to better concentrate, schedule this in as well.  Have a change of scenery or do some mild physical  activity.
However, procrastination is the worst enemy of online learners, so stick to your study plan.  Your assessor will know when an assignment has been hastily completed!  If you are having trouble keeping up, speak to your supervisor who will help you establish a more realistic schedule.
3. Engage with Other Students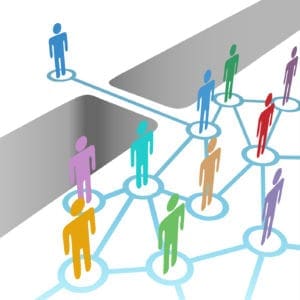 You don't have to study in isolation as Open Colleges features online forums to connect with fellow students in collaborative activities, asking and answering questions and group discussions.
You can even find an Online Beauty Therapy 'Study Buddy' while at the same time be developing personal and professional networks which can help when you start your job search.
4. Stay Motivated
All online learners have ups and downs, but always keep in mind your learning objectives and goals.  This will keep you focused on the end game.
When you successfully complete a challenging task, reward yourself.  You deserve it!
Take some time for yourself. It could be 5 to 60 minutes, but make sure it's just for you.  A bit of self-care will restore and recharge.  You'll be ready to tackle the next project with enthusiasm and inspiration.
I'm ready for the Online Beauty Therapy course!  What do I do next?
You can contact me directly at Penny@balibisa.com and we can get the ball rolling.  It will be a decision that you will not regret.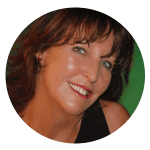 Penny Ellis
Founder and Director
Bali International Spa Academy