Since the announcement of the VTCT and ITEC amalgamation on October 1, 2017, and the recent accreditation of the Bali International Spa Academy (BISA) as an Approved ITEC Centre, we have received numerous inquiries about what ITEC Bali courses  really means for students. Let's cover the main questions that myself and my team field on a daily basis. Hope that you find this information useful.
1) What are the Essential Similarities and Differences between ITEC Bali and VTCT Bali accreditation?
At their core, ITEC and VTCT have always been and still are two very similar organizations which is why the industry has been so actively supportive of the merger. Both have had beauty therapy and hairdressing at their core since inception well over 50 years ago, yet have led the way in holistic and complementary therapies training as part of their commitment to main-stream and medical spas.
VTCT, in particular, has pioneered the use of digitally based assessments, a procedure which ITEC followed. Yet ITEC will maintain its mandate to allocate the time and resources to its own team to provide the final sign-off on a student's capabilities. Thus, unlike VTCT which gives responsibly to its own accredited, on-site Internal Quality Assurers (IQAs), ITEC brings their own examiners to their approved schools.
As BISA plans final ITEC Bali assessments well in advance, students are able to allocate their ITEC training time to suit their own scheduling preferences.
2) What is the better qualification, ITEC or VTCT?
As the content of their courses are essentially the same, I advise students to research what qualifications are recognized in the country they wish to work. This could be their own country or another nation where they will be seeking legal employment or business opportunities.
Generally, ITEC is more recognized throughout Asia and is making inroads in the USA which has traditionally valued its own state qualifications versus international certifications. VTCT's stronghold is the UK, although they have gained inroads internationally in recent years.
Although BISA can give you some advice in this respect it is best that students do their own research into the specific requirements and preferences in their desired location. The answers may vary based on whether you choose to be a general spa therapist or select a more specific set of modalities, for example complementary modalities which are well suited for medical spas. A valuable resource for this information is the relevant spa professional association.
So given the content is essentially on a par, students also need to consider when their preferred courses are offered, the type of therapists they desire to be and what qualifications are most highly regarded by the government and employers in their working location.
Depending on your time and budget, it can be a good idea to combine an ITEC and VTCT qualification in areas that you feel are personally and professionally appealing.
3) Is a certification in anatomy and physiology from an awarding body such as ITEC or VTCT worth the additional investment?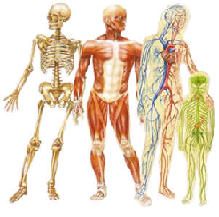 Absolutely, yes. It is critical today for all therapists to have a strong foundation in anatomy and physiology for both practical and moral reasons. In many countries, spas cannot obtain liability insurance for their therapists without solid evidence of adequate knowledge of this topic. Without a sufficient understanding of the body, the reality of injuring a client becomes a genuine possibility which is why insurance agents will not cover therapists lacking proper credentials.
For this same reason, practitioners have a moral obligation to treat their guests with compassion and without fear of leaving customers in worse shape than when they arrived. The vast majority of therapists understand this principle quite clearly and are therefore happy to include anatomy, physiology and possibly pathology in their studies.
Furthermore, it is often a legal requirement to become licensed in certain countries, so it ideal to start your training with this before embarking on practical skills learning.
ITEC Bali and VTCT Bali offer several qualifications at the Bali International Spa Academy.
4) Both ITEC Bali and VTCT Bali are expanding their portfolio of courses in holistic and complementary modalities. Does labeling modalities as holistic and / or complementary have any real meaning or is it just marketing hype?
Holistic is a term that has been broadly applied for many years now and it can be over-utilized for promotional purposes. However, this does not reduce the powerful impact that holistic-based techniques can have on mental, spiritual and physical health. An increasing number of spa enthusiasts seek out therapists with a thorough understanding of how holistic treatments can influence their total wellness.
On the other hand, the recent rise of complementary treatments as a label is the result of the realization by conventional medical professionals that great techniques which were once considered an excuse for personal pleasure actually have powerful benefits to a patient's short and long term health. Even reflexology can help with a quick diagnosis which can be verified by your doctor. Aromatherapy is no longer considered about smelling wonderful, but is viewed as a non-intrusive way to bring inner peace to both healthy patients and those suffering from an illness. Many legitimate studies have proven the medical benefits of regular massage. Check out our blog or read about all the 101 studies which demonstrate the various facets of health issues which can be assisted or remedied through massage.
We offer so many courses at various levels in holistic and complementary therapies, so please refer to our website for our current ITEC and VTCT offerings.
Prepared by Penny Ellis

President / Director
Bali International Spa Academy