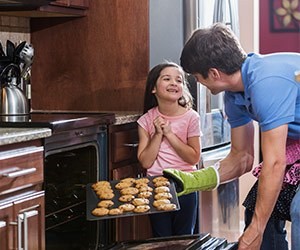 Adored by vegans as a butter replacement and used in Asian cooking for centuries, coconut oil is becoming a mainstay in the home chef's kitchen. With its high smoke point (350 degrees Fahrenheit), it's perfect for frying and sautéing. Its unique flavor gives food a kick and the oil's richness keeps baked goods moist and fluffy. Keep in mind that virgin coconut oil can give off a stronger coconut flavor than its refined counterpart.
At room temperature, coconut oil is in solid form and white in color. Its melting point is approximately 76 degrees Fahrenheit. Once melted, it looks like any other cooking oil.
Coconut Oil Biscuits – Coconut Oil Cooking and Recipes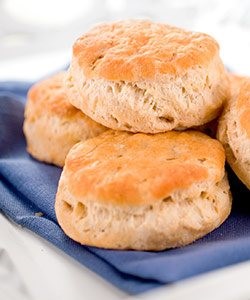 Ingredients:
2 cups all-purpose flour
1 TBSP baking powder
1 TSP sugar
½ TSP fine sea salt
½ cup solid refined coconut oil
¾ cup canned light coconut milk
Instructions:
Preheat oven to 425°F. Line a baking sheet with parchment paper.
Whisk flour, baking powder, sugar and salt together in a large bowl. Cut in coconut oil with a pastry blender or two knives until mixture resembles coarse crumbs. Stir in coconut milk until dough forms. Pat together and flatten on a lightly floured work surface to a rectangle about 1/2-inch thick. Cut into 12 squares and arrange on the prepared baking sheet, about 1 1/2 inches apart. Bake until golden brown, 15 to 17 minutes. Cool before serving.
Whole Wheat Muffins – Coconut Oil Cooking and Recipes
"The Coconut Oil Miracle" by Bruce Fife, MD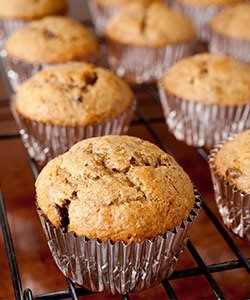 Ingredients:
¾ cup lukewarm water
1 egg
1/3 cup honey
½ cup applesauce
1 TSP vanilla
3 TBSP melted coconut oil (not hot)
1 ¾ cups whole-wheat flour
2 TSP baking powder
¼ TSP salt
Instructions:
Preheat oven to 400°F. Combine water, egg, honey, applesauce, vanilla and melted coconut oil in a bowl and mix. In a separate bowl, whisk together flour, baking powder and salt. Add the dry ingredients to the liquid until just moistened. Pour into greased muffin cups and bake for 15 minutes.
Coconut Granola – Coconut Oil Cooking and Recipes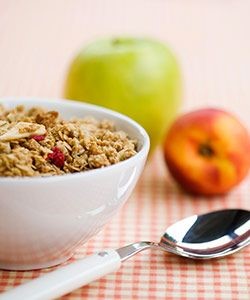 Ingredients:
2 cups old-fashioned oats
3/4 cup shredded sweetened coconut
1/2 cup chopped almonds
1/3 cup pepitas
2 TBSP brown sugar
1 TSP cinnamon
1/4 TSP salt
4 TBSP coconut oil, melted
1/2 cup pure maple syrup
1 TSP vanilla extract
1/4 TSP coconut extract
Instructions:
Preheat the oven to 300°F. Line a large baking sheet with parchment paper.
In a large bowl, combine oats, coconut, almonds, pepitas, brown sugar, cinnamon and salt. In a small bowl, whisk together coconut oil, maple syrup, vanilla and coconut extract. Pour liquid mixture over dry ingredients. Stir until dry ingredients are well-coated.
Pour the granola mixture onto the prepared baking sheet. Spread granola into an even layer. Bake for 30 minutes or until granola is golden brown, stirring every 10 minutes. Let granola cool completely. Store in an air-tight container for up to one month.
Coconut Oil Roasted Sweet Potatoes – Coconut Oil Cooking and Recipes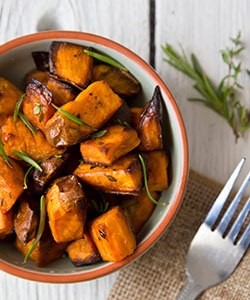 Ingredients:
3 to 4 medium sweet potatoes, peeled and diced
2 TBSP extra virgin coconut oil, melted or softened
1/2 TSP pink salt, coarsely ground
Instructions:
Preheat oven to 415 degrees.
Add the sweet potatoes to your large baking dish and add in the coconut oil with a tablespoon. Start tossing the potatoes with the oil until the potatoes are coated. Place the dish in the oven and bake for 10 minutes. Then pull out the rack and add any spices, such as curry, paprika or turmeric. Toss the potatoes with the spices. Continue baking for 15 to 20 more minutes or until all the potatoes are tender when pierced with a fork. Turn off heat and let the potatoes sit in the baking dish for at least 10 minutes to cool before serving warm.
Coconut Walnut Squash – Coconut Oil Cooking and Recipes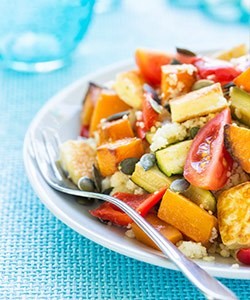 Ingredients:
2 TBSP coconut oil
1 yellow squash, shredded
1 tomato, cut into large chunks
1 cup walnuts
3 garlic cloves, minced
Instructions:
Melt coconut oil in a skillet over medium heat. Stir squash, tomato, walnuts, and garlic into coconut oil; cook and stir until heated through, three to five minutes.
Nutty Coconut Energy Truffles – Coconut Oil Cooking and Recipes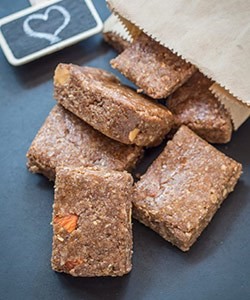 Ingredients:
2 cups walnuts
1 TBSP ground cinnamon
Pinch sea salt
½ cup pitted Medjool dates
½ cup dried cherries
2 TBSP coconut butter or oil
¼ TSP almond extract
2 TBSP peanut or almond butter (optional) unsweetened, shredded coconut
Instructions:
Place the walnuts, cinnamon, and sea salt into a food processor. Process until nuts are finely ground.
Add the dates, cherries, coconut butter, and almond extract. Process again until combined and sticky. For more protein, add the nut butter.
Roll the mixture into small balls, then roll in shredded coconut. Store in the refrigerator or freezer.
See more posts about coconut oil: